›
›

EASY WEEKEND Baby Blanket – FREE CROCHET PATTERN
EASY WEEKEND Baby Blanket – FREE CROCHET PATTERN
Hello, how are you today? Welcome to our blog About Crochet. We hope you are very well and looking forward to a new Free Crochet Pattern or Tutorial.
Today we want to share with you a special post:
EASY WEEKEND BABY BLANKET
We all love projects that work quickly, especially when they use super bulky yarn!
It can be easily made on a weekend and is so soft, warm, and squishy that it would make an ideal baby shower gift.
If you want to make it bigger, the stitch pattern is a multiple of 2 + 1, so it really could be made in any size you want. Baby blankets are so popular and so much smaller than Afghani that I prefer to make them.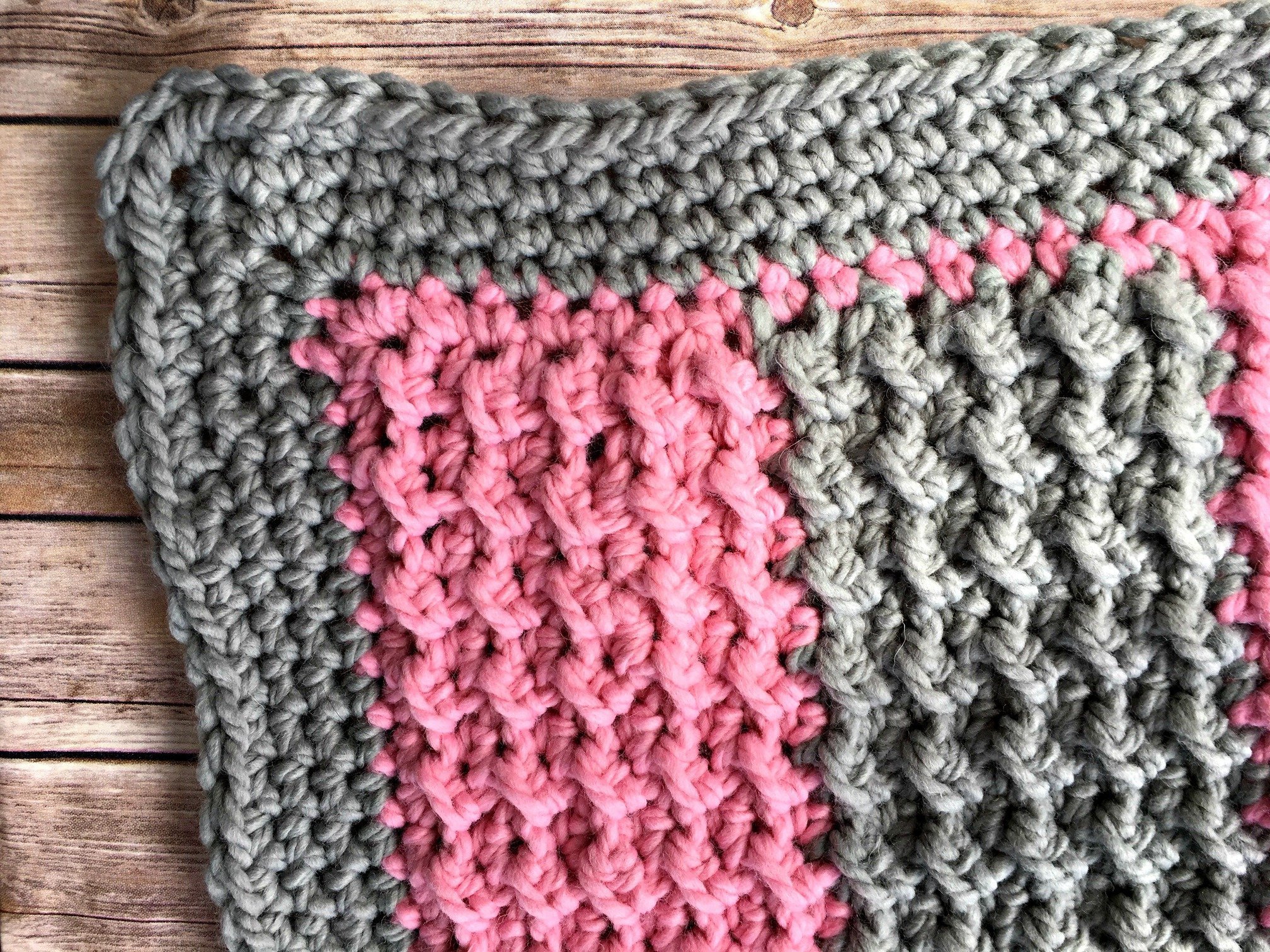 The sense of accomplishment of turning a piece of string into something beautiful is incredible!
CLICK HERE and you will find the complete pattern!
Don't forget to subscribe to our newsletter to receive awesome free crochet patterns, just like this, delivered straight to your inbox!!
Did you find this post useful or inspiring? Save THIS PIN to your Crochet Board on Pinterest! 😊
Ok, That is all for now…
If you enjoyed this article please, Share and Like our Facebook Page. Thanks.
See you in the next post, Have a Wonderful Day!
😍 Leave Your Email and Get the FREE Ebook: Basics Crochet Stitches and More... 👇👇